MOTHER NATURE
"Alone" by Little Hangs Artist Jesse (age 10)
BIG 95 x 65cm FRAMED in RAW
Each Little Worlds framed piece is a rare and unique work of art.
Our print editions are exclusive to Little Worlds with each new addition bringing its own story and energy to the Little Hangs stable.
We take great care in curating our artworks, created by kids, reimagined by us and made for you.
Our current portfolio of artists represents diverse genres including contemporary, modern and abstract art. Each piece we release is indicative of a particular stage of the creative visions of the little artists we champion. These are just the very beginning.
Check out our LiTTLE WORLDS sizing guides and quality notes below.
Keep in mind our "BIG" is almost 1 metre long and is in no way "small".
Our "VERY BIG" is a great in between size and a popular choice for a larger space.
The "JAW DROPPER" is huge and is just that, a jaw dropper…. measure this one out too, it's HUGE.
LiTTLE HANGS QUALITY: We print on premium Ilford GALERIE Fine Art textured paper and all our frames are crafted from Australian timber and custom made here in Sydney by a locally run family business.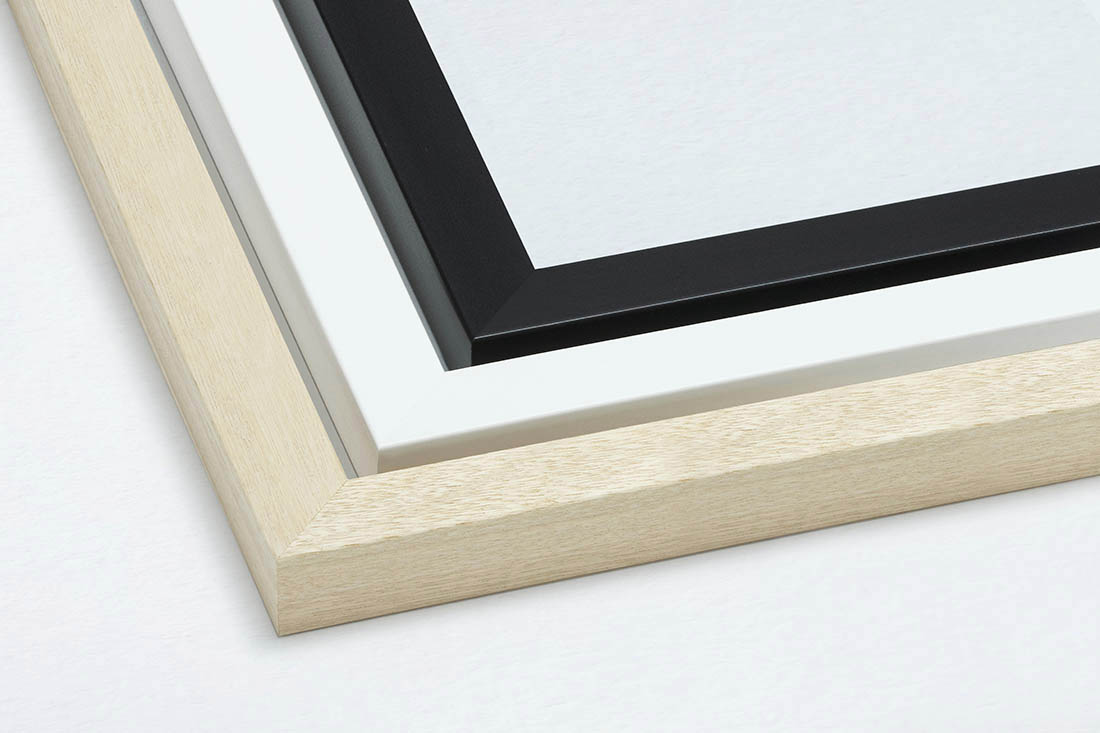 Professionally custom framed by hand here in Sydney, delivered to you and ready to hang.
Available in Black, White or Raw timber finish. We use Australian timber with a contemporary face width of 3cm and depth 3cm (approx) which has a serious presence as an artwork piece.
All framed artwork comes ready to hang with cord and felt wall protectors.
LiTTLE HANG, BiG PRESENCE
Your artwork sits 2cm back from front of frame giving it the "wow" factor and protected behind premium, durable optical grade perspex offering a lighter and safer glazing option.
PREMIUM ARCHIVAL FINE ART TEXTURED PAPER
Printed in Sydney, our premium fine art paper gives your LiTTLE WORLD artwork a traditional textured look.